Back + Head + Neck + Shoulder
Ideal for those with built-up tension & headaches; our back, head, neck and shoulder massage will help with the pain by relaxing the muscles and releasing tension in the affected areas.
30m 45m 60m 90m
$55 $70 $80 $120
Back + Scrub + Steam Massage
Beginning with a sea salt back scrub together with steam, then followed by a firm massage with the use of aromatherapy oils. Your skin will feel soft and relieved from back tension.
60m 90m 120m
$100 $135 $165
Foot Reflexology provides several benefits such as; relaxing the muscles of the feet which relate to different organs in the body. It also achieves a harmonious
balance as well.
30m 45m 60m 90m 120m
$55 $70 $80 $120 $150
Foot Spa & Scrub + Upper Back
Reflexology + Upper Back Massage
Helps eliminate unwanted odours and focuses on the pressure points in the foot, It ends with a head massage and an upper back massage to leave you feeling calm and relaxed.
helps tighten the skin and bring moisture to the surface. Energy is released and the blood circulates to the face and head. An Ultrasonic pulsar is used to push deep into the skin with cream. This type of Massage helps firm your skin, and smoothes out wrinkles and also works with pressure points on the face. Total Bliss
This is a relaxing massage which provides benefits in the treatment of stress, pain, fatigue & depression of mind & body. Thai Aroma Therapy can help you feel better with the use of 100% Aromatherapy oils
45m 60m 90m 120m 150m
$70 $80 $120 $150 $180
Organic Coconut or Essential Oil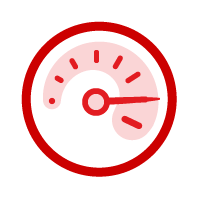 This treatment is to help release muscle tightness by pushing with strong pressure deep into your muscle and applying our 100% Essential Hot Oil.
60m 90m 120m 150m
$90 $130 $170 $200
All prices are subject to change without prior notice.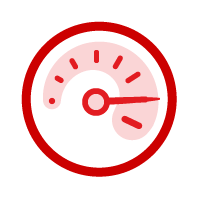 Thai Massage Therapy is one of the oldest traditions of Thailand & is widely considered to be a medical discipline used for the treatment of a wide variety of ailments. It is a deep, full-body massage, yoga-like stretching. You may feel both relaxed and energized, in an almost dream like state.
45m 60m 90m 120m 150m
$70 $80 $120 $150 $180
It's a combination of original thai massage & aromatherapy. This type of massage helps the mind & muscles relax by combining firm stretchers with aromatherapy oil.
45m 60m 90m 120m 150m
$70 $80 $120 $150 $180
Organic Coconut or Essential Oil
Relax with your choice of hot aromatherapy oil or organic coconut. Both warm and fragrant; this massage will help you relax and unwind from everyday stress & leave your skin soft & smooth.
60m 90m 120m 150m
$90 $130 $170 $200
It provides a wealth of benefits for your health and well-being. Relieve stress, relax your muscles, improve your sleeping patterns and your circulation, relieve pain and release toxins from your body with a Hot Stone massage
60m 90m 120m 150m
$120 $180 $240 $300
​Aroma Thai Massage and Skincare melbourne